[Deprecated] TrackSim Integration
WARNING This article is deprecated due to a recent update on supporting Hybrid Tracker. Following the procedure will likely result in an Internal Server Error response. Please reach out to our support team in Discord for help!

Now, we'll configure TrackSim Integration to start accepting jobs and add members (drivers) to TrackSim Company automatically when they are accepted as drivers.
What is TrackSim?
A job logging solution for American Truck Simulator and Euro Truck Simulator 2 that processes the game data and sends it straight to your Drivers Hub with no fuss!
You could check their website here at https://tracksim.app/
---
Step 1 — Logging into the TrackSim account
Using the link here - https://tracksim.app/login, log in to your TrackSim account created by the CHub integration, or you can log in by clicking the "Login to your account" button in the content of the email sent to your email address.

---
Step 2 — Dashboard Introduction
After logging into your TrackSim account, the Dashboard should welcome you as follows.
The "Recent Jobs" section will be blank because you are newly creating/configuring your company :)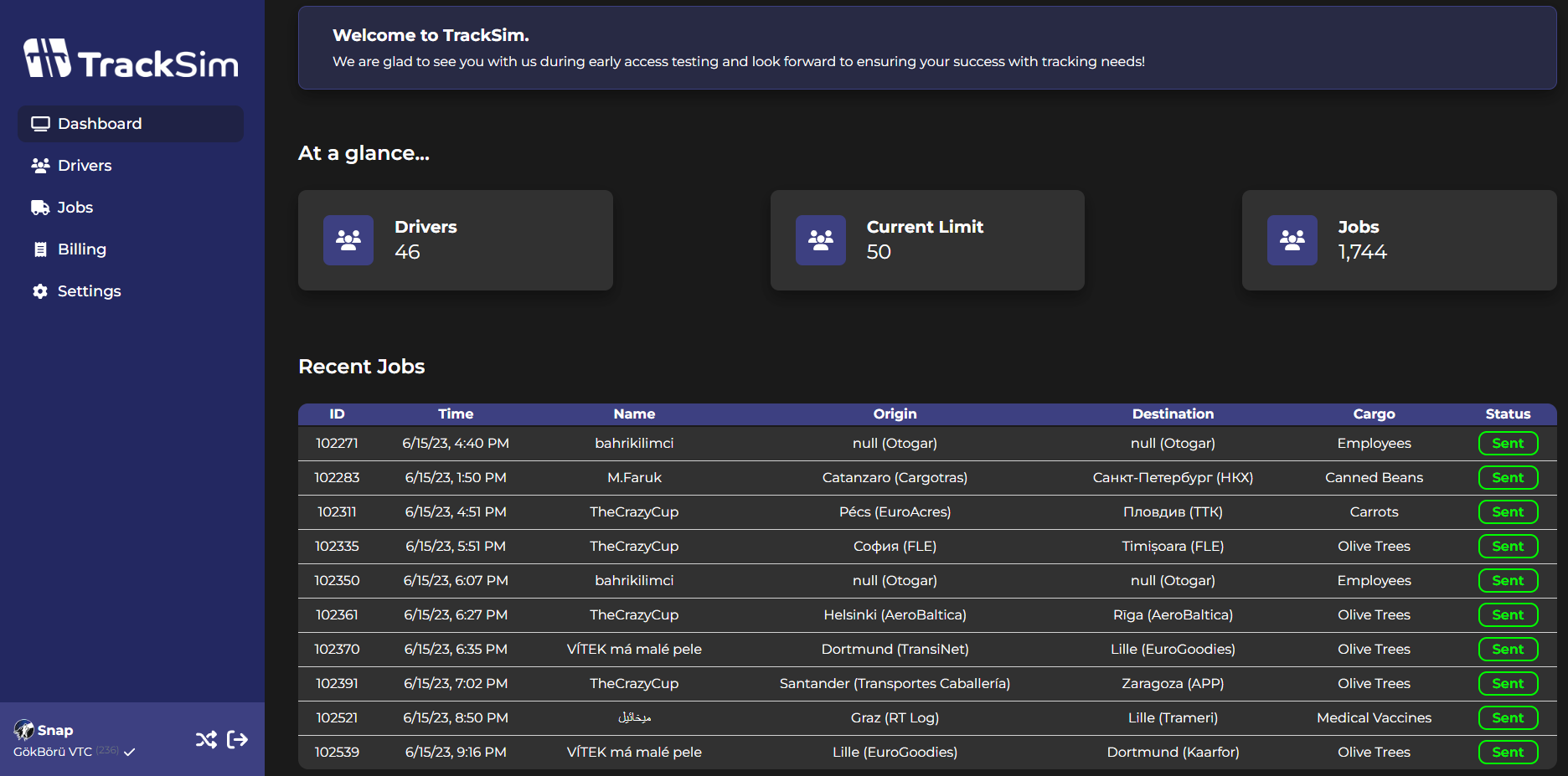 ---
Step 3 — Billing & Subscribing to the Plan
✨ Special Perks:

As a CHub subscriber, you have an unlimited 50% off coupon on TrackSim plans. (you could view this on the checkout screen and plans)
When your TrackSim company is created through the CHub integration, the default free 3 drivers limit on the TrackSim portal is increased up to 25.
You should subscribe to the plan you choose according to your needs through "Billing" from the sidebar on the left.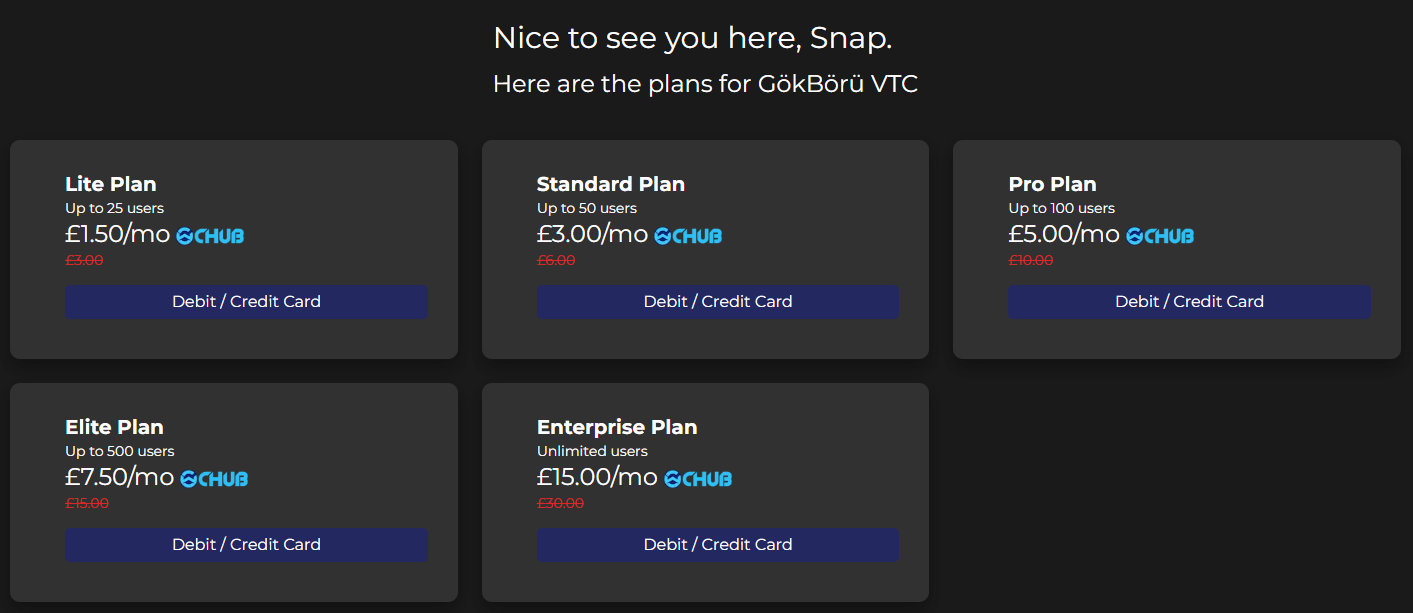 After completing the payment transactions and subscribing to a plan of your choice, you should be greeted by a page like the one below.
Note: Prices for TrackSim plans may vary in the future. The prices in the screenshots are for the time this article was created.
---
Final Step — Conclusion
Now you are ready, you have performed the basic operations that you need to perform through the TrackSim portal in the first stage.